Silk Face Mask - 2 Layers - Adult Size
Regular price

Sale price

$34.99
---
EcoLuxe Silk Face Masks are made from premium grade, ethically harvested, 100% certified-organic mulberry silk on the outside, inside, and as a third layer pouch. 
Compared to cotton reusable masks, where the friction and heat caused by wearing the face mask will cause skin irritations and discomfort over time. Our triple-layer Organic Silk face masks are allergy-friendly and anti-irritation, as the naturally smooth, and breathable organic silk fabric makes our masks incredibly soft against your face and comfortable to wear for long periods and everyday use. 
Why Switch To An EcoLuxe Organic Silk Face Mask? Wearing an organic silk face mask means that there are no harmful chemicals or toxins rubbing on your face skin when wearing the mask. Organic mulberry silk is a natural, luxuriously soft, and breathable material. Importantly it is also naturally anti-bacterial, anti-dust, anti-allergen hypoallergenic, and temperature-regulating. Combined these help in preventing dryness, rashes, or mask acne, as well as protecting against bacteria, dust and respiratory droplets in the air. Our silk face masks can be particularly beneficial if you need something that is more gentle on your skin, have dry/sensitive skin or a skin condition such as perioral dermatitis. 
Our Organic Silk face masks are reusable, lightweight and thoughtfully designed with the following:
Adjustable ear strap with nose wire - including flat width for maximal comfort around the ears, and a rubber adjuster (not plastic) for longevity

2 Silk layers - inside, outside layers over the nose and chin while allowing flexible facial movement
IMPORTANT: EcoLuxe Silk face mask coverings are non-medical grade and are not personal protective equipment (PPE). EcoLuxe Living makes no guarantees that wearing this mask will eliminate the risk of contracting disease or infection. Social distancing and other recommended hygiene practices should always be maintained. Do not use this face-covering on children under the age of 2; and any person who has difficulty breathing, is unconscious, or physically unable to remove the mask by themselves.
Due to hygiene reasons, this product is not returnable or exchangeable once shipped. 
DETAILS

Share information about your brand with your customers. Describe a product, make announcements, or welcome customers to your store.
SHIPPING INFORMATION

All orders ship within 1 -2 business days. $10 flat rate shipping New Zealand wide.
FREE shipping on all domestic orders over $150 and all international orders over $350.
Share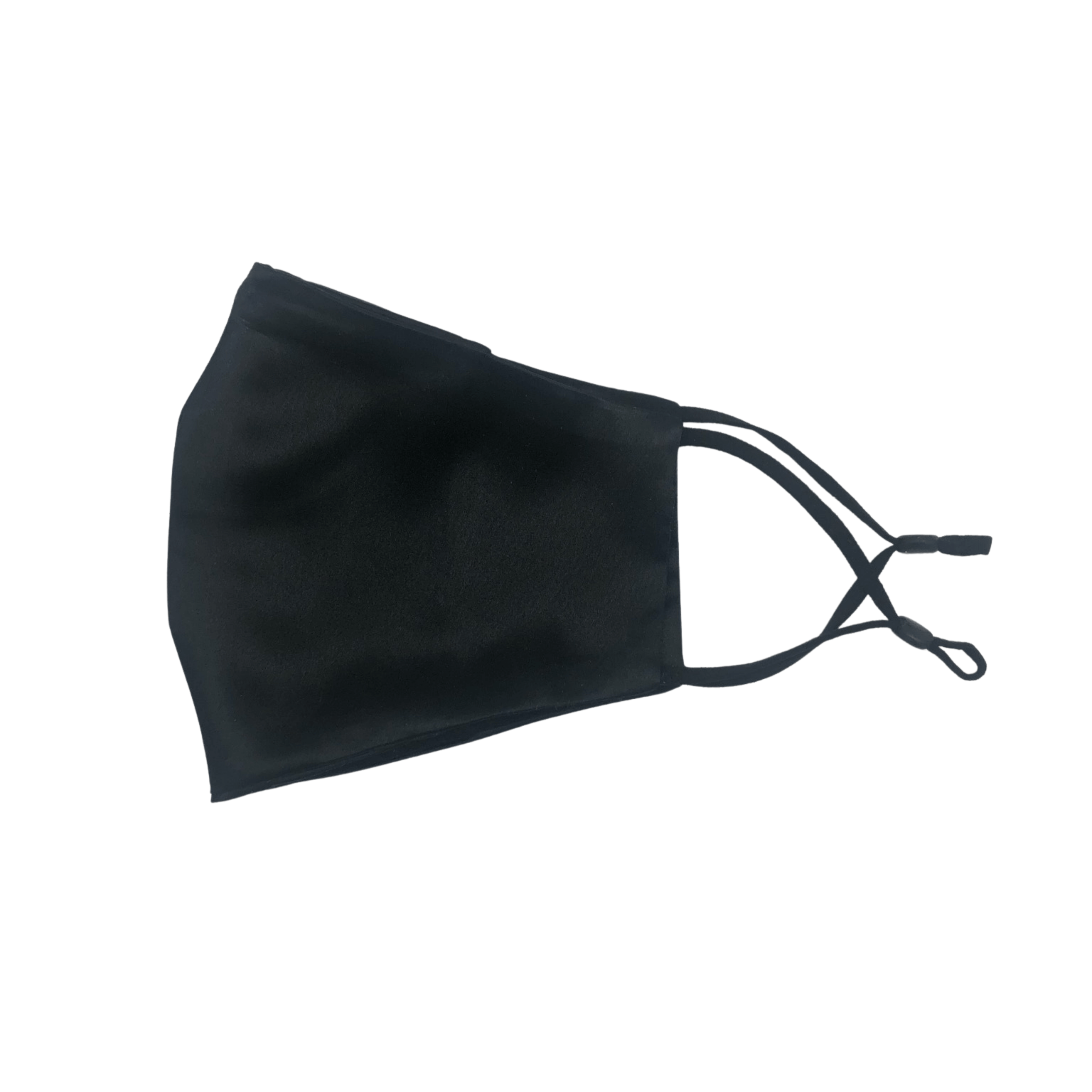 Thank you
Thank you
The silk face mask is very comfortable I am working outside and it is great in the heat. My glasses don't fog up so that's amazing.
As I loose things that are black I have seen some pieces of lace on it to distinguish it.
Well recommended
Amazing
Such a beautiful quality mask. It's so smooth and feels much nicer than any other mask I've tried. Purchased a second one, this time with a pouch for filter (equally as nice!!). Loved the personal touch of a hand written note too, so sweet :)